Comprehensive Dental Care for Cats & Dogs
Routine dental care is one of the most crucial parts of cats' and dogs' oral and overall health. Unfortunately, the majority of pets are not receiving this necessary care.
At our veterinary hospital, we provide complete dental care for your pet. We also offer dental health education to our pet owners about home dental care for their pets.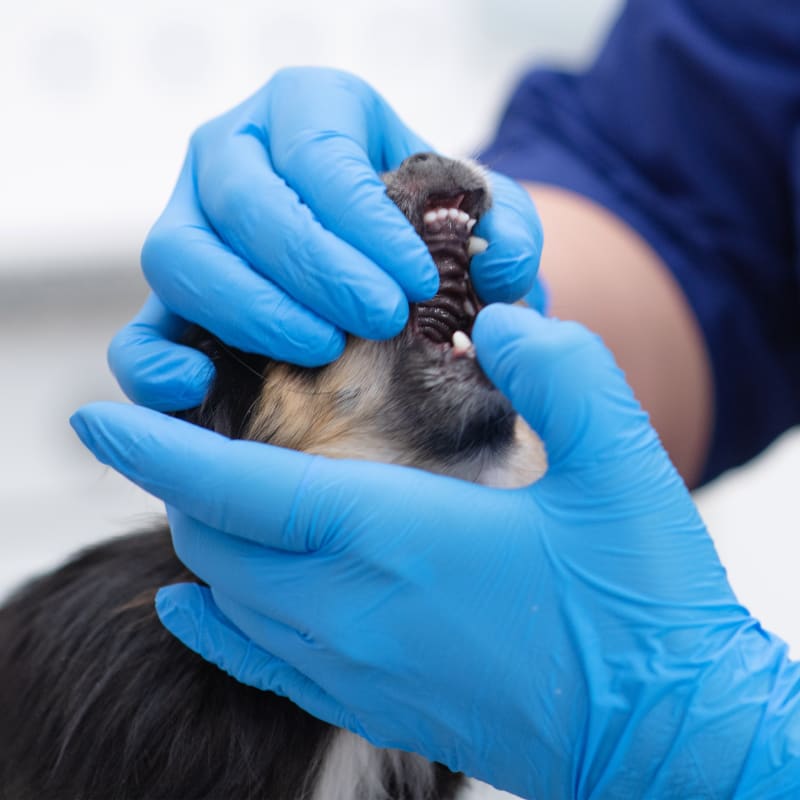 Dental Procedures
We know learning that your companion needs dental surgery can be frightening. We aim to make this process as stress-free as possible, for both yourself and your furry friend.
We will provide your pet with the necessary care in a way that causes the least amount of stress and discomfort. We'll break down each step of the process to you in detail before the procedure, including preparation and post-operative care requirements.
Pet Teeth Cleaning & Exams
We recommend that you bring your pets in annually for routine dental care. If you have a pet that suffers from an oral condition then we may ask to see them more frequently.
Bridlewood Animal Hospital can assess, diagnose and treat dental health problems in cats and dogs. 
FAQs About Pet Dental Care
Here are some of the most frequently asked questions from our clients about pet dental care.