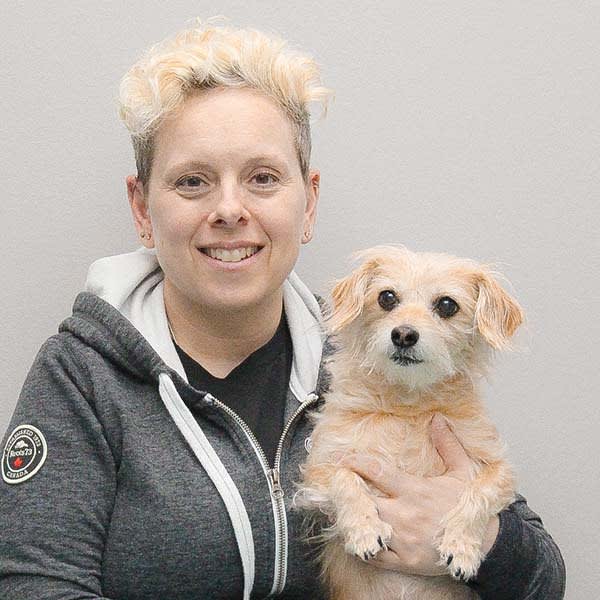 Dr. Lesley Smordin
Dr. Lesley Smordin is originally from Winnipeg, Manitoba.  She received her Bachelor of Science in Agricultural (Animal Science) from the University of Manitoba in 1997.  She completed her Veterinary degree at the Western College of Veterinary Medicine in 2002 and moved to Bridlewood.
She is the Medical Director at Bridlewood Animal Hospital and has been with the team since 2012.
Lesley shares her home in Bridlewood with her wife, two kids, and their dog Parker. She enjoys all things Star Wars or Disney-related and playing Pokémon Go. She also enjoys puzzles, biking, hiking, and working out.